Album covers, inserts, j-cards, labels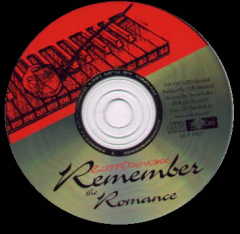 Cliff Odenkirk's Remember the Romance, MidiCity Productions MCP 1002.
I was responsible for all the graphic design on and for this album; this was my first cd packaging and my first full-color project. Also did matching j-card.
Photos by Cliff Odenkirk
Artwork and photo manipulations by me.